Dish Networks has been ordered to pay $470 million after a jury ruled the company had infringed on censor patents.
The company was ruled to have infringed three claims in two patents by a company called ClearPlay, in a Utah court.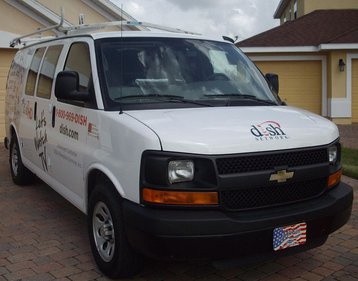 First reported by Law360, the 10-day trial concluded last week after Dish had been accused of infringing patents about its "autohop" feature.
This led to ClearPlay, the company that developed a program used to edit out sex and swearing from movies, to pursue legal action against the cable TV giant.
ClearPlay alleged that Dish started marketing its "autohop" feature back in 2012 to let customers "instantly skip commercials", noting that the company ripped off the technology that it had created to skip sex scenes and that was protected with a handful of patents.
The Utah jury agreed with ClearPlay, ordering Dish to pay out a royalty of $469,074,468, as seen in this court filing.
This figure was put forward to the jurors by ClearPlay's lawyers, who argued that a fair royalty rate would be $1.10, multiplied by the 426,431,335 "monthly active hoppers" who used Dish's ''autohop'' feature, on average.
Dish has been in ClearPlay's sights for a while, with the firm accusing Dish of using its technology in 2014 through video recorder boxes Dish sold through its EchoStar brand. These boxes allow customers to skip ads when watching pre-recorded shows, however, ClearPlay noted its lawsuit that those boxes used its technology, which then-CEO Bill Aho had demonstrated to an executive at EchoStar in 2005, some years before the company started marketing its own ''Autohop'' brand to customers.
Nine jurors were selected to review ClearPlay's case against Dish, although one was later dismissed mid-trial, reported Law360. The royalties awarded to ClearPlay were from the period of 2012 to 2022.
It's a been tough time of late for Dish, with the company recently hit by a multi-day internal outage.
The outage saw Dish Network's websites, apps, and internal systems all go offline, while remote workers were unable to do any work as Dish's internal VPN service is offline, and some customers report being unable to pay for their services.
Dish later confirmed that the outage was caused by a cyber attack, noting that company data was stolen in the process.