Filipino company DITO is planning to develop hyperscale data centers in the Philippines.
DITO CME Holdings Corp, the parent company of local telco DITO Telecommunity, is reportedly in discussions with a number of hyperscale companies about developing a facility in the country.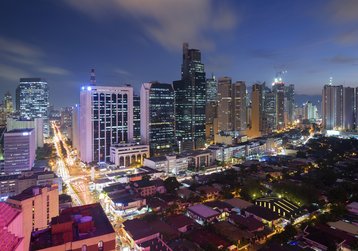 "We have been in talks with about three foreign interested partners," DITO CME President and Director Ernesto R. Alberto told BusinessWorld in a recent virtual interview. "We are in continuing discussions with foreign partners that will allow us to look at a business model to tap into the hyperscalers."
Alberto said the company has the real estate and the expertise through the telecoms unit to deliver on a hyperscale project. He noted the company has access to land in Clark in the central business district through its real estate parent company Udenna Land.
As well as the telco, DITO Holdings also has stakes in business intelligence provider Unalytics, edtech firm LUNA Academy, and media company Acuity Global.
DITO the telecoms firm broke ground on its new data center in Clark Global City in Mabalacat in April. The company's 8-hectare development on the CGC business park will include a network operations center, a call center, a regional center, and a Research and Development (R&D) lab.
The new telecoms company has its roots in Mislatel, and is a joint venture between the Udenna Corporation and China Telecom's parent company China Telecommunications. The company started commercial operations in March and is aiming to become the third major telecommunications provider in the Philippines.
The company has completed Edge data centers in Bulua, Cagayan de Oro City; Baler, Aurora; and three in Panay in Iloilo city, Roxas city, and Ibajay Aklan.
Local telco PLDT has said to plans to build a new large hyperscale data center in the country that would have more power capacity than all of PLDT's ten existing data centers combined. Previous reports suggest, however, the company is considering selling its Vitro data center business for around $500 million.
Globe Telecom Inc and PT Indosat are also thought to be looking to divest their data center assets.
New firm Bee Information Technology PH is launching a 9,000 sq m (205,000 sq ft) data center in Manilla.