The US Department of Defense and the General Services Administration have awarded General Dynamics IT a contract to provide the military's cloud email and business software services.
The contract was previously awarded to GDIT back in August 2019 for $7.6bn, but was withdrawn after a protest by competitor Perspecta. The reworked Defense Enterprise Office Solutions (DEOS) contract brought the award ceiling from $7.6 billion over 10 years down to $4.4bn.
Faster than JEDI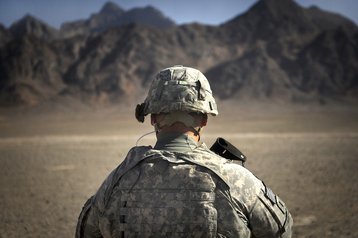 GDIT will work with partners Dell Marketing and Minburn Technology Group on the contract, which will cover the delivery, integration, and support of Microsoft's cloud-based productivity suite Microsoft Office 365.
"DEOS is a key part of the Department's Digital Modernization Strategy and its fit-for-purpose cloud offering will streamline our use of cloud email and collaborative tools while enhancing cybersecurity and information sharing based on standardized needs and market offerings," DoD Chief Information Officer Dana Deasy said in a statement.
"The last six months have put enormous pressure on the Department to move faster with cloud adoption. All across the Department there are demand signals for enterprise-wide collaboration and ubiquitous access to information."
In October 2019, the DoD awarded a major $10bn contract to Microsoft to provide the majority of its cloud computing needs. But the Joint Enterprise Defense Infrastructure award was protested by Amazon, which claimed it lost due to political pressure. A decision has yet to be made, with JEDI delayed indefinitely as a result.