Dominion Energy has found a way to connect some new data centers in Loudoun County, Northern Virginia - but there will still be some that have to face delays till 2026.
In July, the energy utility shocked data center operators in the world's most concentrated data center hub by announcing that it could not guarantee new facilities would get power through its network of overhead lines, meaning planned connections for some facilities in the East of the County would be delayed for years.
This week, Dominion said that it is once again connecting new data centers, but some planned projects will be held up for as much as four years, because of constraints in its transmission infrastructure.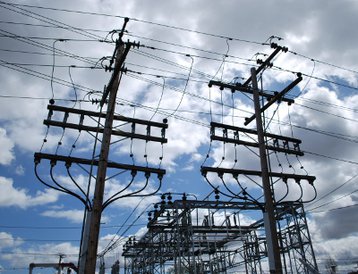 Dominion Energy now says it has been working with customers to spot strategies to squeeze some incremental capacity out for new projects, according to Data Center Frontier.
"After completing a comprehensive analysis of our system and accelerating several near-term projects, we've been able to lift the temporary pause and resume new data center service connections on an incremental basis," said Aaron Ruby, media relations manager for Dominion Energy, according to a DCF report. "We've met with each of the impacted customers to discuss our plans and how we will serve their individual facilities."
Dominion already announced in August that it would be deploying transmission capability faster, but from this new report, it sounds as if it has only found a very small fraction of the power needed to solve its distribution problems. Buddy Rizer, executive director of Loudoun County's Department of Economic Development, welcomed the move but warned that a large majority of planned new projects would still face unexpected "serious power delivery issues" until 2026.
There seems to have been very little change according to a report from the Transportation and Land Use Committee shared at a meeting of the Loudoun Board of Supervisors on September 20. This report said that constraints would still affect two-thirds of Loudoun's substations, which serves most of the County's data center growth.
According to the report: "While Dominion Energy and the data center industry continue to work to understand the impact of this new restriction, early projections indicate most of the current construction and planned data center development will receive a significantly reduced allocation of the anticipated power through January of 2026."
Since Dominion's announcement of delays, competition has grown more intense between Loudoun and neighboring counties, who want a share of the data center sector.
Prince Willliam County's planning officials have recommended approval for the 2,000-acre Digital Gateway project despite strong criticism from residents, and AWS has announced plans for a 900,000 sq ft facility in Bristow, Prince William County, where Stanley Martin is also developing a 250-acre data center park.
Meanwhile, Quantum Loophole is building a giant data center campus in Frederick County Maryland, which already includes Aligned in its tenants, along with three others.
While some new projects may move to other counties and even neighboring states, Bill Stein, the CEO of Digital Realty, put a positive spin on it. For an operator like Digital with plenty of power reserved in its name in Loudoun, the issue "will have a positive effect on pricing," he told a conference in August.
The bottleneck is a 500kV transmission line in Southern Loudoun County, which Dominion says it won't complete till 2026. The new line has been described in detail but the utility won't formally file an application to build it till October.
As well as this, Dominion plans to apply to build another 500 kV line to refurbish three existing 230 kV lines, and expand the existing Goose Creek substation.