American cloud storage giant Dropbox is moving a part of its operations into data centers located in Germany, in order to comply with European data protection rules.
The company will host services for European customers of Dropbox Business from facilities run by AWS.
Organizations that store EU citizen data need to conform to the current EU Data Protection Directive and will have to comply with its replacement, the General Data Protection Regulation (GDPR), which becomes law in May 2018.
The directive prevents data from being exported outside the European Economic Area except to countries or organizations that have signed up to equivalent privacy protection policies, and this list does not include the US.
Initially, the new service will be available to business customers with 250+ seats.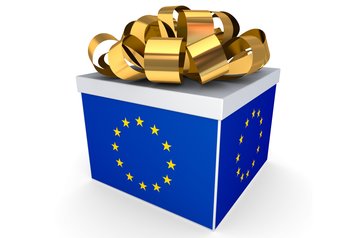 Willkommen
Dropbox was a pioneer of cloud storage for the enterprise, having been founded in 2007, long before the conduct of the US National Security Agency made data residency a hot topic.
The company has raised $607.22 million in equity funding across five rounds, and is reportedly exploring an IPO sometime next year.
Dropbox previously said that Europe has emerged as one of its most active markets - the company claims that one in three Internet users in countries like the UK are now using Dropbox. It has offices in London, Paris and Dublin, and is planning to establish presence in Hamburg and Amsterdam in 2017.
Over the past few months, Dropbox has been working with AWS to set up the infrastructure in Germany – something it promised to do in December 2015.
"Today, we're answering a request we've received from a number of our customers," Philip Lacor, Vice President EMEA at Dropbox, said.
"In Europe alone, the number of Dropbox Business customers has quadrupled in the last two years. With this launch, we're giving those organizations more choice, and providing a world-class solution for future European business customers."
The service has been trialing with beta customers, including the municipality of Hillerød Kommune in Denmark. "It is very important for us as a Danish municipality to ensure that our files reside within the EU," said Claus Jensen, Head of ICT-Operations and Digitalization at Hillerød. "With Dropbox Business we now have that option and the migration of both users and data has been completely seamless."