Lloyd's of London has signed a $465 million contract extension with DXC Technology to modernize the insurance company's IT systems.
The initial contract was signed in January, with DXC tasked with rearchitecting the company's IT system and developing a cloud-native digital platform running on AWS to replace the legacy mainframes, while automating manual processes.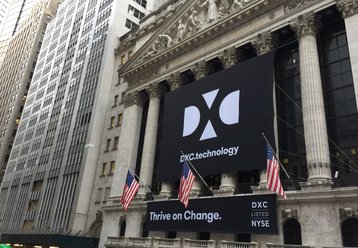 Lloyd's is made up of more than 50 insurance companies, over 200 registered Lloyd's brokers and a global network of over 4,000 local coverholders.
The new contract will ensure that those businesses have IT services during the digitalization efforts.
"In announcing this extension, Lloyd's, DXC and the IUA are demonstrating our commitment to digitally securing the activities of London market customers in both the long and short term," John Neal, CEO of Lloyd's said.
"With the Future at Lloyd's transformation, we will transition to a single platform that will provide automated processing and accounting for the market, leading to a substantial reduction in operating costs, and providing customers with a much faster, better service."
Mike Salvino, president and CEO of DXC Technology, added: "The new digital platform that we are building will transform the London market into one of the most technologically advanced insurance markets in the world. This agreement will enable us to support the delivery of the new digital processing services to London insurance market companies safeguarding their transformation journey."
The contract comes after DXC revealed that its annual revenue fell by 8.3 percent to $16.265bn (and down 2.6 percent on an organic basis, when DXC divestments are taken into account). But net income was $736m compared to a loss of $146m during the previous year.
CEO Salvino cited currency fluctuations and the war in the Ukraine as reasons for the revenue decline.
DXC said that it would exit the Russian market in March, but did not provide a timeline for divesting of its business there. The company employs aroun 4,000 people in the country. It is "no longer pursuing business in Russia."