DXC Technology has signed a 13-plus year managed colocation services agreement with the US division of Credit Suisse.
The company, the result of a merger between HPE's Enterprise Services Division and CSC, will also acquire Credit Suisse's New Jersey data center.
The 285,000 square foot data center in Clifton, NJ was originally opened in 2011.
Suisse cheese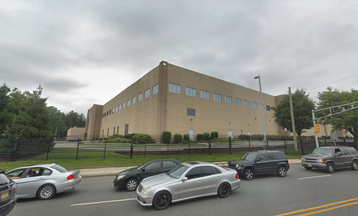 "Enterprises are looking to capitalize on their infrastructure assets while participating in the digital technology trends and opportunities that help drive better business outcomes," H. C. Charles Diao, SVP of finance and corporate development, DXC said.
"This partnership with Credit Suisse demonstrates DXC's position as a leading global data center colocation and managed services provider, aligns with our strategic growth objectives, and strengthens DXC's ability to help accelerate innovation for our clients."
Andrew Federbusch, MD and global head of Real Estate Workplace at Credit Suisse (USA), added: "We chose DXC as our partner in this transaction due to its ability to customize a financial and outsourcing solution that best meets our needs and our long-term infrastructure requirements.
"This partnership supports our strategy of enhancing efficiency, generating productivity improvements, and allowing greater operational and strategic flexibility in our future IT infrastructure needs."
In 2017, Credit Suisse sold its London and Singapore data centers to Iron Mountain for approximately $100m.