Canonical and NTT Communications subsidiary e-shelter have teamed up to provide end-to-end service for private OpenStack deployment.
The 'Hosted BootStack' uses Canonical's Juju application modelling service and Bare Metal-as-a-Service (MaaS) cloud products. It can be deployed on-premise or in e-shelter data centers.
Gimme e-shelter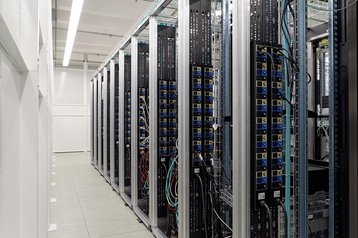 "We are excited to expand our strategic relationship with Canonical as our strong partner for managed private cloud solution based on OpenStack," said Toan Nguyen, director of colocation services and cloud platform at e-shelter.
"Enterprises rely on Canonical to transform their businesses and we are thrilled Canonical has chosen e-shelter as their data center partner, helping them continue to scale, add new services and maintain their incredible momentum."
Canonical's Arturo Suarez added: "We see increasing demand from customers looking for a managed private cloud solution.
"Hosted BootStack will allow customers to bypass time consuming, costly decisions of datacenter location, hardware and management solutions, instead choosing a fast, reliable and fully managed by experts, cloud infrastructure for their business."
E-shelter also announced that its 'e-connect' platform will be integrated to offer carrier-neutral, flexible and scalable connectivity between all its locations, including Berlin, Frankfurt, Hamburg, Munich, Vienna and Zurich.
E-shelter was acquired by NTT Communications in 2015, with the Japanese company taking an 86.7 percent stake in its German competitor for an estimated $836 million.