Frankfurt-based data center provider e-shelter has invested €140m into building its eighth data center and its first in Austria, according to news website FriedlNews.

e-shelter has facilities in Berlin, Frankfurt, Hamburg, Munich and Zurich. Vienna 1 will be situated in the South West of Vienna city center in Wienerberg.
Three phase construction
The construction work will be distributed over three phases, the first of which is expected to become fully operational by July 2015.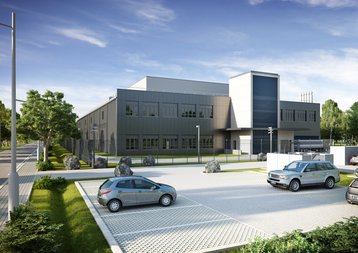 The three phases will be built on an approximately 29,000 sq m site in the Wienerberg area.
Phase one – where construction started last month - will be approximately 2,800 sq m.
The Vienna Internet Xchange said it will set up an Internet Exchange Point (VIX3) in the e-shelter data center to provide additional capacity for growing IP traffic in Vienna.

Phase two and three will be built to the same measurements, bringing the total gross floor area to more than 24,000 sq, m and a total data center capacity of 8,400 sq m.

Vienna 1 will have an electricity capacity of 20 MW which will be supplied by two different substations.

e-shelter said there will be at least ten different carriers providing a network connection for users.

e-shelter said the facility will provide a completely redundant connection with the addition of VIX3 and will also include an uninterrupted power supply (UPS) due to diesel generators.

The facility will also provide uninterrupted connection to the global optical fiber communication networks according to e-shelter.

e-shelter founder and CEO Rupprecht Rittweger said the company looks forward to being an active part, through its data center in the information hub between western and eastern Europe.