Power management giant Eaton plans to acquire rival Tripp Lite, as it bolsters its presence in the data center market.
The $1.65 billion deal will add Tripp Lite's single-phase uninterruptible power supply systems, rack power distribution units, surge protectors, and enclosures, to its existing data center portfolio.
The deal is still subject to the usual customary closing and regulatory conditions, but is expected to be completed in mid-2021.
Eaton eats on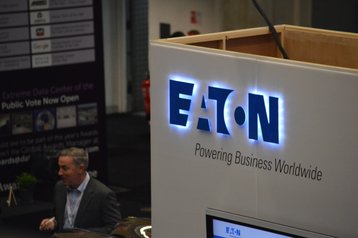 To acquire Tripp Lite, Eaton will pay approximately 12 times Tripp Lite's 2020 EBITDA and 11 times its estimated 2021 EBITDA.
"The acquisition of Tripp Lite will enhance the breadth of our Edge computing and distributed IT product portfolio and expand our single-phase UPS business," said Uday Yadav, president and chief operating officer, Electrical Sector, Eaton.
"We look forward to welcoming Tripp Lite to the Eaton family."
The acquisition follows Eaton's announcement last year that it would acquire mission-critical power distribution company Power Distribution Inc for an undisclosed sum.
"PDI's portfolio is highly complementary to our current offering and will allow us to better serve our data center customers," said Brian Brickhouse, Eaton's president of Electrical Sector, Americas region, at the time.
Eaton has a significant presence in the data center power market, but the American Irish-domiciled multinational operates across numerous sectors, including vehicles, hydraulics, and aerospace.
This week it also announced it would buy Cobham's air-to-air refueling arm for $2.8bn.