Power management specialist Eaton has launched the first pilot project of UPS-as-a-Reserve (UPSaaR) service – an initiative that enables data center owners to participate in regulation of the power grid, while getting paid for their contribution.
The service connects UPS batteries to the grid, so stored energy can be used in periods of low supply and high demand, helping prevent grid-wide outages and reducing the need for 'peaker plants' – power plants that only run for a few hours a day.
For the pilot, Eaton has partnered with Swedish national grid operator Svenska kraftnät and utility provider Fortum, which already runs a 'virtual battery' service called Spring.
Money maker
UPS-as-a-Reserve was announced last year, offering data center owners a chance to earn money with their UPS systems without placing their infrastructure at risk.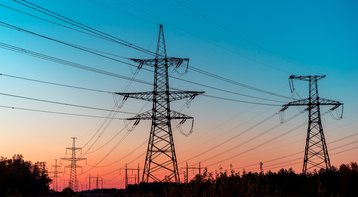 The initiative enables data center operators to participate in the Frequency Containment Reserve (FCR) market, helping offset the impact of renewable energy sources that are often inconsistent in their electricity production – for example, solar panels are only active during the day, while wind turbines change their output based on the force of the wind.
According to Eaton, a data center could expect to raise up to €50,000 per MW of power allocated to grid support per year.
Eaton's pilot project is enabled by Fortum's Spring – "the largest Virtual Battery in the Nordics" that already taps into physical batteries provided by several organizations, and has recently signed up Ericsson's data center in Finland.
Starting in the first quarter of 2018, Fortum will use Spring to offer 0.1 MW of UPS capacity to Svenska kraftnät's disturbance reserve. This reserve will activate automatically if there is a drop in the electrical network's frequency.
"Svenska kraftnät has recognized the benefits of Eaton's UPS-as-a-Reserve solution in helping stabilize the power grid," said Jussi Vihersalo, business development manager at Eaton.
"Sweden is at the forefront of renewable energy technologies and we're convinced that it will be a model that other countries and organizations will emulate in the coming months and beyond. From an industry perspective, this news is the next step in enabling data center operators across the region to offer their capacity back to the grid."
UPS-as-a-Reserve was discussed in the cover story of the latest issue of the DCD Magazine – you can subscribe to the print edition or access the digital edition here.