Ireland's Echelon Data Centres has raised more than €850 million ($963.8m) in debt with Starwood Capital Group.
The company this week announced a debt finance agreement with affiliates of the US private investment firm with an initial value of around €855 million ($969.8m).
The funding will be used to facilitate the construction and completion of data center facilities on Echelon's four Irish sites – DUB10 and DUB40 in Dublin's Clondalkin and Grange Castle and DUB20 and DUB30 in County Wicklow's Arklow.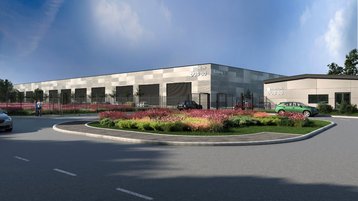 "This financing demonstrates our continued conviction in the data center sector and Starwood's long-term commitment to the Irish market," said David Smith, senior vice president at Starwood Capital.
Niall Molloy, CEO of Echelon Data Centres, added: "Echelon are delighted to expand our very successful relationship with Starwood Capital in delivering these latest large scale data center campuses."
Launched in 2019, Echelon Data Centres now has six sites across Ireland and the UK with a total potential capacity of up to 500MW. Its sites in Ireland will have a combined capacity of around 400MW, and in the UK its LCY10 site in London's Docklands is ready for occupation.
The company previously partnered with Starwood for its 30MW LCY20 facility in Buckinghamshire. The $250 million, two-story facility will reportedly consist of six data halls totaling around 9,000 sqm (97,000 sq ft) and will be delivered by late 2022.
Lorcain Egan, head of European and Asian lending for Starwood Capital Group, said: "Following on our joint venture data center developments with Echelon in the United Kingdom we are delighted to continue our support for the team with this landmark financing in Ireland."