EcoDataCenter is to build another data center at its campus in Falun, Sweden.
The Swedish data center firm this week announced it was investing SEK 1 billion ($102m) in a new 15MW facility.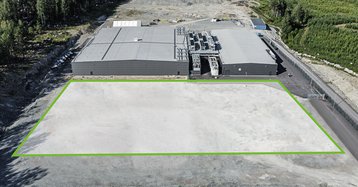 Specifications and timelines for the project weren't shared. In total the Falun campus – launched in 2018 and currently consisting of one building – offers up to 80MW and 35,000 sqm (377,000 sq ft) at full build out.
"We are building to help existing customers expand and to meet increased interest from large European companies. More and more companies are discovering the benefits of having their data in Sweden. When customers choose us, they get a provider that can offer an extremely secure and scalable solution that also has a minimal carbon footprint," said Anders Fryxell, Sales Director EcoDataCenter.
EcoDataCenter will build the new facility in wood with the frame, interior walls, and ceiling in cross-laminated timber and glulam. Heat from the data center will be pumped into a district heating system for the municipality of Falun, as well into a pellets factory.
"The investment in the new building is a significant step towards our goal of becoming the leading data center provider in the Nordic region. The new data center will help more Swedish and international companies decrease the carbon footprint of their data center services," said Dan Andersson, CEO of EcoDataCenter.
EcoDataCenter is a joint venture between local energy company Falu Energi & Vatten and data center operator EcoDC AB. Its first project was announced in 2015. Nordic real estate developer Areim took a majority stake in the firm in 2018.
More in Construction & Site Selection