Australian Edge data center firm Edge Centres has broken ground on a facility in Traralgon, Victoria.
EC8 is the company's second facility in Victoria, following EC3 in Bendigo. The company is aiming to bring four new facilities online by November 2021. It is scheduled to have 20 sites live by the close of 2022.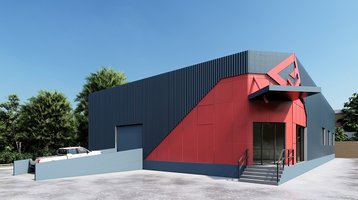 The Australian Edge data center firm provides modular 'off grid' data centers powered by on-site wind and/or solar power and connected to the main grid as backup. Each facility is equipped with just under 1MW of solar infrastructure, and 48-hour battery and UPS backup equipment, which supports 64 1kW quarter racks. The company says the sites can produce more electricity than they use.
"Traralgon is a key part of our network deployment from Melbourne to Sydney and will connect to other sites along the way," said Jonathan Eaves, CEO and founder of Edge Centres. "Edge Centres is building a sweeping footprint of sustainable, highly reliable, off-grid digital infrastructure at Australia's edge. As our platform grows, so will the edge compute resources critical to ensuring that regional Australia's digital divide can be bridged for the betterment of local economies, enterprises, and the end-user."
As well as Traralgon and Bendigo in Victoria, the company has or is developing Edge locations in Grafton and Dubbo, New South Wales; Toowoomba, Cairns, Mackay, and Townsville, Queensland; and Hobart, Tasmania. The company is also currently developing two Edge facilities in Japan.
Last month the company broke ground on an Edge network operations center in Albury, New South Wales.
In May the company announced a partnership with Everest Infrastructure Partners to deploy cell towers at its data center locations.