Cybercon, recently acquired by Australian operator Edge Centres, has itself acquired Missouri operator Orion Data Centers.
The company this week announced it had completed its acquisition of Orion, adding a facility in Columbia to the company's footprint. Terms of the deal weren't shared.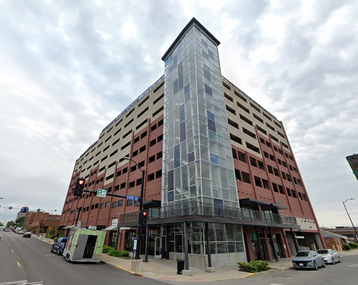 Orion operates a single facility located at 500 E Walnut St in Columbia. The size of the suite isn't clear but the company lists a single 230kW diesel generator for backup.
"We are delighted to welcome Orion Data Centers to the Cybercon family," said Edge Centres and Cybercon CEO Jon Eaves. "This acquisition demonstrates our dedication to delivering exceptional data center services and driving growth in emerging and regional markets. We are excited to leverage our experience to unlock new opportunities for businesses in the region, improving both the quality and accessibility of industry-leading data center solutions available to the people of Missouri."
Edge Centres took over Cybercon earlier this year after acquiring parent company Hyson International. The company operates space in a Netrality facility in St. Louis, Missouri.
The company said Cybercon is "on track to acquire 20 US regional Edge data centers in the next 3 years."
"I am excited with the opportunity to sell my data center holdings to a company that will continue and expand services as a data center provider in the Mid-MO market," said Kris Knutson, CEO of Orion Data Centers. "Cybercon can provide clients with expanded data center service offerings and the technological diversity needed in this market space."
Orion Data Centers was formed by Kris Knutson in 2015. Knutson acquired the facility after the eCommerce firm Carfax moved to another site. Knutson was previously a director of infrastructure services for Carfax before becoming CIO of ProEnergy Services and then an IT consultant.
"I look forward to what the next 10 years will look like. Back in 1996, it was a CompuServ site getting ready to be decommissioned. Then a Carfax site until 2015, when I acquired it and launched Orion. Now, a new Chapter will begin," Knutson added on LinkedIn.
Edge Centres announced plans for expansion into the US in April 2022, raising $5.7 million for its US rollout.
The company has installed a Point of Presence (PoP) in CoreSite's One Wilshire carrier hotel data center in Los Angeles, California, and launched a US facility in St. Louis, Missouri, with plans for a second.
The company is also planning roll-outs in Portland, Oregon, and Los Angeles, California. It previously had plans for a facility in Dallas. On its website, Detroit in Michigan and Reston in Virginia are listed as future US locations.