Australian Edge data center firm Edge Centres has announced plans to deploy a facility in an office skyscraper in Los Angeles, California.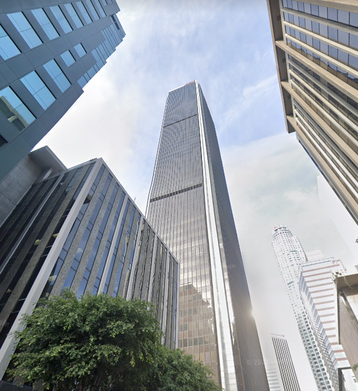 "Work is underway in Los Angeles on EC101," the company said on LinkedIn this month. "Located at 707 Wilshire Blvd Los Angeles, EC101 will serve as Edge Centres core location on the west coast. Our footprint in Downtown Los Angeles is distributed between three separate facilities offering true dispersed Edge capability."
Known as the Aon Center and owned by Shorenstein Properties, the 62-story office skyscraper at 707 Wilshire Boulevard was built in the early 1970s. The entire building totals around 1.1 million sq ft (102,200 sqm).
The Australian Edge data center firm provides modular 'off grid' data centers powered by on-site wind and/or solar power and connected to the main grid as backup. Each facility is equipped with just under 1MW of solar infrastructure, and 48-hour battery, and UPS backup equipment, which supports 64 1kW quarter racks. The company says the sites can produce more electricity than they use.
In April of this year, Edge Centers announced plans to procure 20 small data center pods from UK firm DataQube for its US rollout. It has installed a Point of Presence (PoP) in CoreSite's One Wilshire carrier hotel data center in Los Angeles, located close to the 707 Wilshire site. The company has previously said it has plans for another US facility in Dallas, Texas.
While traditionally focused on Australia, the company recently announced plans to expand into Asia including Malaysia, Hong Kong, Vietnam, and Thailand.