American data center operator EdgeConneX is expanding to South America, with a plan to build a 10MW facility in Buenos Aires, Argentina.
The company specializes in edge computing, having created a network of more than 40 data center locations across North America and Europe, along with more than 3,000 smaller points-of-presence (PoPs). EdgeConneX had actually trademarked the term 'Edge Data Center' back in 2014.
Francisco Cabrera, Minister of Production, said the upcoming facility is in line with the country's Data Center Promotion Project, led by the Argentina Investment and Trade Promotion Agency (AAICI).
"The new Buenos Aires EDC will provide the region with economic growth through the introduction of cutting-edge technology and connectivity, making Argentina a more attractive location for data investment by enterprises across a wide range of industries," Cabrera said.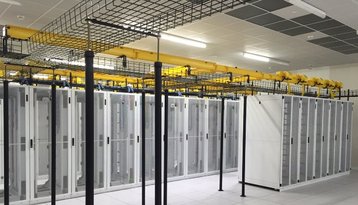 Extending the network

The latest EdgeConneX data center will be located in Buenos Aires, within the Parque Industrial Pilar - one of the largest industrial parks in South America.
It promises to offer low-latency connectivity and advanced cloud and communications services previously unavailable to the region.
The facility is carrier-neutral, with N+1 redundancy across all critical systems. It is being built in partnership with the AAICI and local telecommunications service provider Silica Networks, a subsidiary of Grupo Datco.
"We are thrilled to extend the Internet's Edge into South America, specifically into the Buenos Aires market," said Clint Heiden, chief commercial officer at EdgeConneX.
"As we continue to expand the edge globally in partnership with our customers, we look forward to enhancing the Internet in Buenos Aires by facilitating the fastest and most reliable delivery of cloud, content, network and other services closer to their end users."
In the past 12 months, Argentinian government has held a number of events aimed at promoting the country as an attractive location for data center developers. Argentina enjoys a moderate climate that assists with efficient cooling, along with a reduced risk of floods or seismic activity.
Meanwhile its geographic position means the country serves as a landing spot for several major submarine cable systems, connecting it to the US and its South American neighbors.
Another EdgeConneX data center is currently being planned for Santiago, the capital of Chile.