Wholesale data center developer & operator EdgeCore Digital Infrastructure is expanding its campus in Phoenix, Arizona.
The company this week announced the expansion of its data center campus in Mesa. Specifications of the new building weren't shared.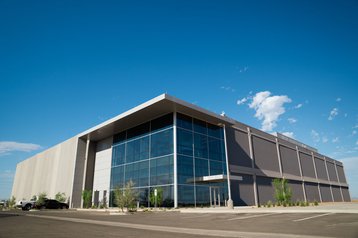 At full build-out, EdgeCore's 40-acre campus will be capable of supporting a minimum of 200MW of critical load across 1.1+ million square feet (102,200 sqm) of space and up to seven buildings.
"Water scarcity is a growing concern in several states, including Arizona. EdgeCore endeavors to make decisions with the good of our environment as well as our customers in mind," said Jason Evans, VP of energy and sustainability, EdgeCore. "As such, we implemented an air-cooled design in our data centers in Mesa, Arizona, that includes an ultra-efficient close-looped chilled water system, which carries a benchmark water usage effectiveness (WUE) rating below .01 L/kWh—a benefit to both the environment and our tenants' total cost of ownership."
EdgeCore broke ground on the first 200,000 sq ft, 26MW Mesa data center – known as PHO1 – in 2018. EdgeCore acquired around 15 acres of land in Mesa from Meta earlier this year.
Apple and NTT have data centers nearby.
"We are pleased to see EdgeCore moving forward with the expansion of their air-cooled data center campus in Mesa," said Bill Jabjiniak, Mesa economic development director. "EdgeCore's sustainable approach to providing critical data center service is important to the City of Mesa."
Launched in 2018, EdgeCore has six data center campuses across the US in operation or development, spanning Phoenix, Arizona; Reno, Nevada; Virginia; and Silicon Valley, California. The company was acquired by Partners Group last year with plans to invest up to $1.2 billion to fund the acquisition and build-out of existing and future data center sites.
2023 has seen EdgeCore break ground on a new data center in Santa Clara, California, and buy land in Virginia. CEO Kestler took over leadership of the company last month.
In 2021 the company submitted plans to build a data center in Berkshire, UK, on the site of a former HP office.