The El Salvadorian government risks being unable to meet its debt payments after experimenting with a cryptocurrency that is now in freefall.
Last September, Salvadoran President Nayib Bukele announced that the country would be the first to accept Bitcoin as legal tender, along with the US dollar.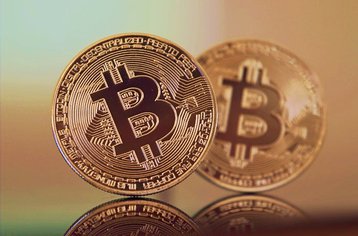 The government bought around $25 million in Bitcoin a month later, and has continued to invest in the digital currency. This week, with the value of Bitcoin down 50 percent from November highs, Bukele bought 500 Bitcoin at an average price of $30,744 each.
The country is believed to hold 2,301 Bitcoin, worth about $73 million at current prices.
In March, El Salvador launched the 'volcano bond,' an attempt to raise $1bn to create a "Bitcoin City," where the digital coins are mined using data centers powered by geothermal energy.
While the government claims that demand for the bond is more than $1.5bn, Bloomberg reports that it has yet to see any investment. At the same time, Bukele's embrace of cryptocurrency has led to talks with the International Monetary Fund to stall, with the body claiming that it "entails large risks for financial and market integrity, financial stability, and consumer protection."
Now, concern is rising that El Salvador will be unable to pay back an $800 million bond coming due in January 2023, as well as other debts.
This month, credit agency Moody's downgraded the country to 'CCC,' essentially cutting it off from global markets for debt.
Rival agency Fitch, which downgraded the country in February, said that debt to gross domestic product (GDP) is expected to rise to 86.9 percent in 2022, "increasing concerns around debt sustainability over the medium term."
It added: "In Fitch's view, weakening of institutions and concentration of power in the presidency have increased policy unpredictability, and the adoption of Bitcoin as legal tender has added uncertainty about the potential for an IMF program that would unlock financing for 2022-2023."