American company Elenion Technologies has emerged from stealth, promising to deliver optical engines for networking equipment based on silicon photonics.
Silicon photonics is an emerging technology which integrates a hybrid silicon laser and electronic components on the same die, using cheap semiconductor manufacturing methods. By using light instead of electrons, data can be transported internally at speeds of up to up 800Gbps in each direction.
The venture is funded by Marlin Equity Partners, a global investment firm with over $3 billion of capital under management.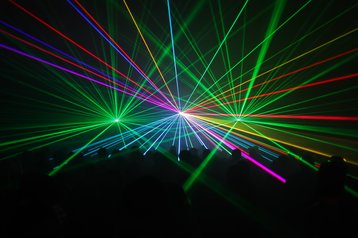 See the light
Elenion was established in 2014 to focus on silicon photonics, lasers, electronics and advanced packaging. The company is headquartered in New York, with additional offices in San Jose and Munich. It is led by Larry Schwerin, former CEO of Silicon Lightwave Services and Capella Intelligent Subsystems – the latter was acquired by Alcatel-Lucent in 2013.
Elenion was incubated alongside Coriant, another Marlin-owned company which has now become its first customer. Coriant will use the silicon photonics components to develop next generation packet optical networking and data center interconnect products.
"Following over two years of focused R&D, including extensive coordination with Coriant, we are excited with the progress Elenion's experienced team has demonstrated in the development of next-generation photonic integrated circuit products," said Doug Bayerd, a principal at Marlin.
"Elenion is uniquely positioned to capitalize on one of the industry's most promising technologies and accelerate the introduction of commercially-ready advanced communications solutions."