Equinix will acquire 25 data centers in Canada across 13 sites, from telco Bell.
The US$750 million (CA$1bn) deal is expected to close in the second half of 2020, and includes the facilities' more than 600 customers - around 500 of which are new customers to the global data center giant.
Citi and J.P. Morgan acted as financial advisors to Equinix.
The big get bigger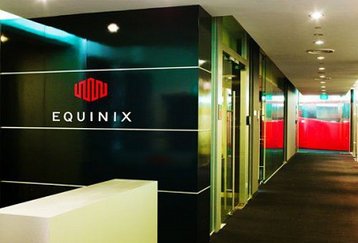 The data centers will join Equinix's existing sites in Toronto and Ontario, and give it a footprint in Calgary, Alberta; Kamloops and Vancouver, British Columbia; Millidgeville, New Brunswick; Montreal, Quebec; Ottawa, Ontario; and Winnipeg, Manitoba.
Should the deal, which is subject to the customary closing conditions, go through, Equinix expects to generate approximately $105m (CA$150m) in annualized revenue.
"This expansion is a significant win for Canadian businesses, as well as for multinational companies that can leverage Platform Equinix to increase their digital presence in Canada by interconnecting to a rich ecosystem of customers, business partners and other strategic companies in Canada," Charles Meyers, president and CEO at Equinix, said.
As part of the acquisition, Equinix will partner with Bell to offer some of the telco's services through its data centers. "Our partnership with Equinix will further accelerate digital transformation opportunities for Canadian enterprise customers, combining access to Equinix's interconnected global data center platform with Bell's advanced broadband network connections, wide range of cloud solutions and experienced professional services team," Bell Business Markets president Tom Little said.
Equinix currently operates more than 210 data centers across 55 metros.