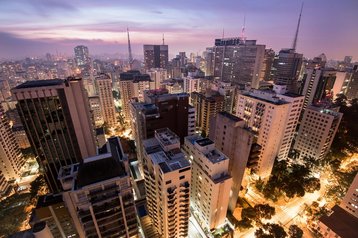 "Investments were already planned before the Covid-19 pandemic and were maintained even in the face of economic turmoil to ensure that companies' growing demands for connectivity and access services to clouds, suppliers and partners are met," said Eduardo Carvalho, president of Equinix in Brazil.
SP4 is just one of several expansion or construction projects Equinix has in Sao Paulo. The company is also expanding its SP3 and in the construction of the SP5 data center, both in Santana de Parnaíba.
The $25 million SP3 expansion is the facility's third, will provide an additional 1,050 racks and an additional colocation area of 3,475 sq m (37,000 sq ft), and is due for completion in Q1 of 2021. Meanwhile, construction on SP5 continues. Work on the $52 million facility began in 2020 and is projected to be complete in Q3 2021. The facility will have 505 racks in its first phase.
"We're going to form a very large area in that space and the idea is that we can share services operated from SP3, such as monitoring, etc. [SP5] will be a data center that is purer, less elaborate, part of which will be used to serve hyperscale," Carvalho told BNAmericas last year.