Equinix's has completed its acquisition of 13 data center sites in Canada.
The company announced plans to acquire the Bell facilities for US$780 million back in June. Andrew Eppich, Equinix's regional VP of sales for the UK & Germany, will now become the MD of the company's Canadian operations.
Finally in Winnipeg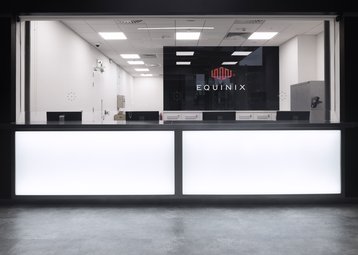 The all-cash deal adds around 1.2 million gross square feet (111,500 sq m) of data center space to Equinix's portfolio, of which 400,000 sq ft (37,100 sq m) is actual colocation space. It also includes more 600 customers, with over 500 of them new to Equinix, and 160 Bell employees.
The data centers will join Equinix's existing sites in Toronto and Ontario, and give it a footprint in Calgary, Alberta; Kamloops and Vancouver, British Columbia; Millidgeville, New Brunswick; Montreal, Quebec; Ottawa, Ontario; and Winnipeg, Manitoba.
The facilities are expected to add US$112 million in annualized revenue this year.
"This acquisition complements and extends Equinix's strategy of expanding our global platform and enhancing cloud and network density to offer enterprises a path to digital success," said Equinix's Americas president Jon Lin. "It also provides a unique opportunity for Equinix to expand its presence in the Americas and positions Equinix as a leading digital infrastructure provider in Canada."
The colocation and interconnection giant now operates 220 data centers across 63 metros.