Equinix has announced the opening of hyperscale data centers in Tokyo and Paris, and detailed plans for five more globally as part of its $3 billion xScale data center program.
The colocation and interconnection company's expansion, financed with support from joint venture partners, is dedicated to providing large-scale facilities for hyperscale customers.
The company announced it had launched facilities in Japan, France, and the UK in Q1 2021, and had plans for more facilities in Japan, Germany, and Brazil later in the year or early 2022.
"Equinix xScale facilities offer hyperscale companies the unique value of Platform Equinix, including access to business ecosystems, interconnection services, and local market knowledge around the world," said Krupal Raval, Managing Director, xScale, Equinix.
"Our xScale data centers are engineered to meet the technical, operational, and pricing requirements of hyperscale companies that require large amounts of space and power to support massive scaling across thousands of servers for cloud, big data analytics or storage tasks, with 10, 20, or even 50 megawatts of power, all while meeting Equinix's sustainability commitments."
Register now for DCD's upcoming virtual conference on mission-critical operations, DCD>Control & Automate; 17–18 March 2021
Equinix goes hyper global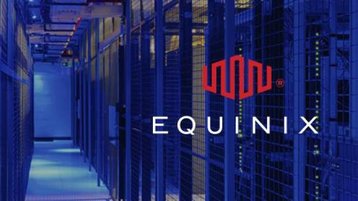 Equinix is investing heavily in hyperscale facilities in Japan, with three xScale data centers totalling 138MW of power to hyperscale customers planned or in development. Earlier this month, Equinix opened its first xScale data center in Tokyo. The company says the 54MW, 186,000 square feet (17,300 square meters) TY12x facility already has an anchor tenant taking all of its phase one capacity and "a significant portion" of phase two capacity.
In Osaka, the OS2x facility is currently under development and is expected to open in Q4 2021, and company says it anticipates developing one additional xScale data center in Japan in the future.
In Europe, Equinix launched its PA9x Paris facility last month, which is fully leased by a single hyperscale tenant. The 29,600 sq ft (2,750 sqm), 10MW site is Equinix's second xScale data center in Paris alongside PA8x which opened in Q1 2019.
Likewise in the UK its LD11x facility opened in February 2021, marking its second hyperscale facility in the city alongside LD13x, which opened in Q4 2019. In Germany the company currently has two hyperscale facilities in development; FR9x and FR11x, which are expected to open in Q4 2021 and Q2 2022 respectively.
The company is also working to open its first xScale data center in Latin America. Located in São Paulo, Brazil, its SP5x facility is due to open in Q3 2021 and support 5MW in its first phase.
Much of the company's xScale expansion is being developed through joint ventures with Singapore's GIC sovereign wealth fund, totalling $3 billion across ventures in Japan, Europe, and LATAM.
"The adoption of hybrid and multicloud architectures is only picking up steam, and hyperscalers are looking for digital infrastructure partners that not only provide large amounts of space and power in strategic locations, but also a platform that enables them to interconnect with partners and customers," said Jabez Tan, Head of Research, Structure Research. "With the continued innovation around Platform Equinix and investments in purpose-built sites in Europe, Asia-Pacific and now Latin America as well, Equinix is well-positioned to meet hyperscalers' needs for operational reliability, global reach, and interconnectivity to rich ecosystems that are critical to serving their customers worldwide."