Equinix continues to grow, with acquisitions helping push the company's revenues by 33 percent year-on-year to $3.61 billion in 2016.
But, even as it plans to aggressively expand its number of data centers, it warns that next quarter could see revenues drop due to LinkedIn leaving its facilities.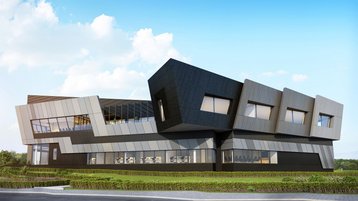 Expansion packed
In its latest quarterly earnings call, the colocation data center company said that it expects to spend $175 million on data center constructions in Chicago, Toronto, Amsterdam, Rio de Janeiro, and Dubai, adding that it has 19 projects currently underway.
CEO Steve Smith said, as transcribed by SeekingAlpha: "We are the market share leader in the vast majority of our 41 markets and we're scaling significantly faster than our peers."
Key to its rapid growth has been a series of acquisitions -  Bit-isle at the end of 2015, Telecity last year, and IO UK this year. But its biggest acquisition, announced late last year, is its move to pick up Verizon's data centers.
"The transformative acquisition in 2017 will be our $3.6 billion acquisition of Verizon's US and Latin America data center portfolio, which we expect to close midyear," Smith said.
"This is a unique opportunity to expand our Americas presence with network and enterprise-rich assets, and add core strategic hubs, including Miami's NAP of the Americas and the Culpeper campus in Virginia, which has significant traction with government customers."
But, despite all this growth, revenues this quarter are expected to be impacted by LinkedIn moving out of 1,300 Equinix cabinets across North America, with a drop in revenue of $6.8 million.
CFO Keith Taylor said that "the team is working hard to backfill the space with line of sight to a number of ecosystem-enhancing deals and we look forward to updating you on our progress."
LinkedIn, which was recently acquired by Microsoft for $26.2 billion, last year opened two of its own data centers. One, on a campus managed by Infomart, in Hillsboro, Oregon. The other, managed by Digital Realty Trust, in Jurong, Singapore.
The social networking company will keep its its interconnection footprint in Equinix's facilities.
While it may not make up for the LinkedIn loss, Equinix did have some other good news -  it now offers direct and private access to the Salesforce platform via Equinix Cloud Exchange in North America and Europe.
"In today's digital economy, everything and everyone is becoming more connected. Customers, partners and employees increasingly need to collaborate across geographies to drive productivity and innovation. Equinix is accelerating this shift for its customers with the addition of Salesforce to the Equinix ecosystem," Andy Baer, SVP of Salesforce, said.