Equinix has collaborated with Facebook and the Telecom Infra Project (TIP) to deploy Facebook-designed packet-optical switches, called Voyager, in two of its data centers.
Voyager combines compute, switch, router and DWDM transport technologies. The data center operator said preliminary results of the test showed zero packet loss and "significant" overall cost savings.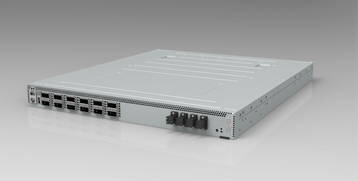 Fun will now commence
"The Open Optical Packet Transport project group within TIP is developing technologies in an open community approach with the goal to drive better and broader connectivity globally," Hans-Juergen Schmidtke, director of engineering at Facebook, said.
"With Equinix's leadership and support, the Voyager ecosystem will serve as a first ever white box for switching, routing and DWDM in the Wide Area Networks to exemplify a new way of open collaboration and innovation and has been contributed to the TIP community."
Ihab Tarazi, Equinix CTO, added: "This emerging world of disaggregated optical networking will need a physical aggregation point where all the hardware and software can come together.
"With Equinix's rich history in network and cloud neutrality, it makes perfect sense that Equinix be the place where CSPs, NSPs and the TIP hardware and software vendors can join together to deploy next-generation networks. We are thrilled by the initial results of our tests and look forward to future collaboration and innovation with this exciting initiative."
The testing took place in Equinix's SV3 and SV8 data centers in Silicon Valley. 
Voyager includes components and software from Acacia Communications, Broadcom, Celestica, Lumentum, and Snaproute.
Facebook's global head of engineering and infrastructure, Jay Parikh, recently said in a blog post that the companies will deliver "a complete disaggregated hardware and software optical networking platform that is expected to significantly advance the industry."