Colocation and networking giant Equinix has joined the Industrial Internet Consortium (IIC), an industry body that promotes secure connectivity of industrial equipment.
As a member, the company will be able to engage the IoT community and contribute to innovation and development of best practices around industrial networks.
"Interconnection acts as a central nervous system for the Internet of Things, enabling all vital functions for achieving efficiency and agility. Equinix, with the IIC, will help make this happen. We are excited to partner with the high-caliber companies of the IIC and enable enterprises to capitalize on their data and make the Internet of Things a thriving and trusted reality," said Ryan Mallory, vice president of solution enablement at Equinix.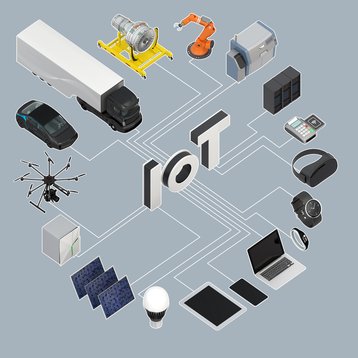 Captains of industry
IIC is a non-profit with an open membership policy, founded in 2014. The organization aims to establish testbeds for new technologies, create reference architectures for IoT and define standards requirements to accelerate deployment of connected equipment.
IIC founding members include Intel, IBM, EMC, Bosch, Huawei, SAP, Schneider Electric and General Electric. Having more than 145 data centers under management, Equinix will contribute to the debate using its expertise in networking and infrastructure interconnection solutions.
"In the emerging and complex Internet of Things arena, enterprises want their data, applications, devices and cloud services to interconnect and operate securely. We look forward to the interconnection expertise that Equinix brings with respect to system integration and security for the connected ecosystem and to the contributions they will make in helping to accelerate the adoption of the Industrial Internet," said Richard Soley, executive director of the IIC.