Ericsson CEO Borje Ekholm and most of the vendor's board could be held financially responsible for their handling of a corruption probe in Iraq.
Ericsson shareholders have voted against discharging them from liability, in the second year in a row.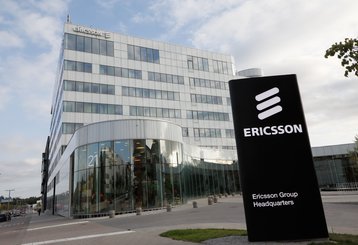 It means that under Swedish law if board members are not discharged of their liabilities for the previous year by shareholders owning at least 10 percent of the stock they can be sued by the company and its investors, leading to uncertain times for the vendor's board.
Shareholders in Ericsson are not happy with how they believed the company handled the corruption case, which saw the vendor admit it may have given money to the ISIS terror group in Iraq back in 2019.
"Almost exactly a year ago, we were promised more information. Since then we have been waiting, but the questions are still unanswered," Sverre Linton of the Swedish Shareholder's Association said at the AGM, as reported by Reuters.
Carolina Dybeck Happe, who joined the 11-member board last year, and Annika Salomonsson, an employee representative, were cleared.
The company has been trying to shake the scandal off ever since and was recently hit with a $206 million fine by the Department of Justice around some of its activities in Iraq, China, and Djibouti after it pled guilty to violating the anti-bribery provisions of the Foreign Corrupt Practices Act.
Ericsson paid $1.1 billion to the US Securities and Exchange Commission in 2019 to settle a corruption investigation spanning at least five markets across 17 years.
The DoJ said Ericsson had fallen short when disclosing activities after entering a deferred prosecution agreement (DPA) in 2019 to resolve an investigation into years of alleged corruption in China, Vietnam, Djibouti, Egypt, and Kuwait.