Ericsson has been cleared of any bribery allegations by the Swedish Prosecution Authority.
The allegations date back to December 2019, when the Swedish government launched an investigation into the vendor, after it paid out $1.1 billion to the US government to settle corruption investigations.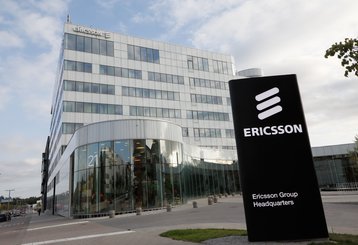 However, the Swedish Court has since found no evidence of wrongdoing on Ericsson's part and cleared the vendor of the allegations.
Ericsson had told the US authorities that it paid bribes, falsified records, and other related activities between 2000 and 2016 in five countries. These five countries were Djibouti, China, Vietnam, Indonesia, and Kuwait.
But the Swedish prosecutors weren't satisfied following the agreement Ericsson reached with the US, and investigated further about whether Ericsson staff had committed bribery in other markets, about Djibouti, China, Kuwait, and Iraq.
Subsequently, investigations in Kuwait and Iraq have also closed, confirmed prosecutor Leif Gorts.
"While payments amounting to several hundred million Swedish crowns, corresponding to tens of millions of dollars, were made over a period leading up to 2016, it was not clear that these were made in bad faith," said Gorts. "This is the China part of the investigations. I have now closed the Kuwait, Iraq, and China investigations."
Ericsson isn't out of the woods yet, however, with the vendor still engulfed in another bribery scandal involving the terror group ISIS. The company is being sued by hundreds of Americans who were the victims of terrorist attacks and hostage takings from 2005 to 2021, as well as the families of those killed by such attacks.
The lawsuit focuses on allegations earlier this year that Ericsson paid ISIS and al Qaeda to travel through territory controlled by the terror groups.