Logistics real estate firm ESR Cayman Limited has submitted plans to convert a cold storage facility in Hong Kong into a 40MW data center.
Citing submitted planning documents, local press report that the company has filed to convert the Brilliant Cold Storage Tower 2 at 11-19 Wing Yip Street, Kwai Chung, New Territories into a data center.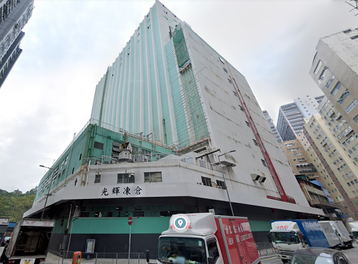 The brownfield site is a 15-story building occupying a 3,214 sqm plot. The development would see seven floors of data halls installed, while the remaining floors would contain a mixture of office, E&M, generator, cooling, and water treatment spaces. The renovation would add around 2,450 sqm of space to the ground and lower ground floor, taking the total floorspace to around 32,700 sqm.
ESR acquired the building in May, saying it planned to convert a newly-bought asset into a 40MW data center. The company reportedly bought the facility from the family of the late local tycoon Tang Shing Bor for $230.8 million.
Despite being headquartered there, the move represented ESR's first acquisition in Hong Kong.
"This is a major strategic move for ESR as it represents our first acquisition in Hong Kong and further establishes our data center franchise," Jeffrey Shen and Stuart Gibson, ESR co-founders and co-CEOs said at the time.
The group, with backing from investors such as Warburg Pincus, has plans to build a data center ecosystem across the region - buying a data center in Japan in April, which it plans to develop into a three-facility campus. It now has approvals for around 200MW of APAC data center capacity. The company is also proposing to build a data center as part of a bid for a resort operating license in Nagasaki, Japan.
Earlier this month ESR shareholders approved the $5.2 billion acquisition of ARA Asset Management. ARA has a data center footprint through its LOGOS Group subsidiary, which recently partnered with Pure Data Centres for a 20MW facility in Indonesia.
More in Construction & Site Selection