Canadian data center operator eStruxture has acquired its competitor Kolotek, previously owned by local utility provider Gaz Métro Plus.
The deal includes a 40,000 square foot, 5MW data center - the first Tier III certified facility in the Greater Montreal area, located on the southern shore of the Saint Lawrence River.
eStruxture says the deal will boost its data center capacity, enable multi-site disaster recovery services and increase the number of network providers available to its customers.
Financial terms were not disclosed.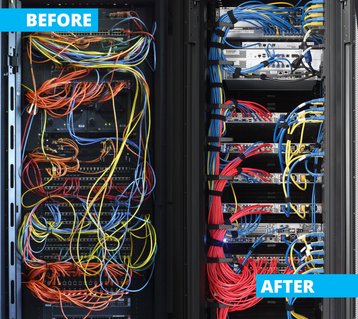 New kid on campus

eStruxture was officially launched last year, funded by venture capital from Canderel and La Caisse de Dépôt et Placement du Québec (CDPQ), a financial firm, normally referred to as La Caisse (literal translation: Quebec Deposit and Investment Fund).
Later in 2017, the company announced it was doubling the footprint of its first data center in Montreal to 50,000 square feet of technical space.
It also acquired a former Montreal Gazette printing press that could be transformed into a data center with 30MW of power capacity. The first stage of the project is expected to come online in the second quarter of 2018.
The latest deal gives eStruxture its third data center location, in the southern suburbs of Canada's second largest city. In total, the company now has close to 900 customers from more than 30 countries.
"We are very proud of the data center business we have built since 2009 and recognized some time ago that our customers would require more capacity, more locations and more network connections to continue to grow their businesses," said Yvan Lefebvre, general manager of Kolotek.
"We believe this transaction is the right move both for our customers, and for the continued growth of the data center business built by our Kolotek team."
Todd Coleman, president and CEO of eStruxture, added: "Our strategy is to expand across Canada while building capacity and a greater depth of products, all in the service of giving customers more. And with our enhanced balance sheet courtesy of our new invested capital and debt facility, our position is stronger than ever."
Earlier this month, eStruxture started offering access to AWS Direct Connect network service.