Etix Everywhere has acquired two data centers in Lille, France, and divested its investment in a Guam data center.
Global Data Centre Group (GDCG) this week said Etix Everywhere Holding France S.A.S has signed an agreement to acquire two data centers in Lille. The facilities currently have 1.8MW & 586 racks of useable capacity, expandable to 2.7MW & 856 racks.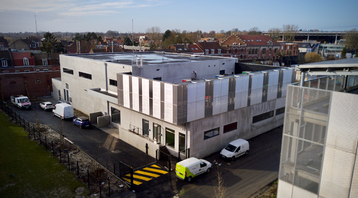 The deal is valued at €56 million ($55.4m), and up to 55 percent of that is expected to be financed through debt. The deal is expected to close in November 2022.
Louis Blanchot, Group CEO of Etix Everywhere, said: "This will offer our customers scalability and a dominant position on Edge DC market in France. The two data centers are state-of-the art facilities and among the best peering points in France."
Update: Etix has acquired CIV France, a local colocation player. Founded in 1974, the company has two facilities; the 1.2 MW, 370 rack ADC1 facility just outside Lille, and a 1.5 MW, 486 rack facility to the south in Valenciennes and known as ADC2 which opened in 2016.
Jérémy and Sébastien Cousin, respectively CEO and Managing Director of CIV5.0: "We were looking for an opportunity to develop actions in favor of the environment in the data center sector. As this African proverb says "If you want to go fast go alone, if you want to go far go together ", we made the decision and are happy to have joined the project of ETIX, a major French player with a strong ambition in France and abroad. We thus ensure the continuity of a company and the experience acquired over 50 years with CIV 5.0."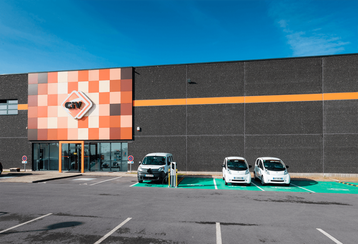 Original story resumes:
After Vantage acquired most of Etix's European hyperscale footprint, ASX-listed Global Data Centre Group acquired the remainder of Etix in 2020. The company operates small Edge facilities in France, Belgium, and Columbia.
It has two facilities in Nantes and one in Lille; opened in 2017, the current Lille facility at Rue du Capitaine Aubert in Roubaix spans 1,677 sqm (18,000 sq ft). The site offers 300kW of power and space for 100 racks across 240 sqm (2,600 sq ft) of IT space.
The company acquired a majority stake in Thai operator Genesis Data Centers at the start of the year. The company operates one facility in Bangkok.
On its website, Etix said it is currently developing new data center projects in Brazil, Chile, Colombia, Costa Rica, and Peru.
In June, the company divest its investment in Asia Connectivity Elements Inc (ACE), which held a 51 percent interest in a Guam data center, for AU$18.5 million (US$12.4m).
The facility is a purpose-built Cable Landing Station with an 11,800 square foot (1,100 square meter) data center with 250 racks of capacity and up to 2MW of power. The site is owned by Gateway Network Connections LLC, which is owned by ACE and TeleGuam Holdings. GDCG sold its stake to Coronado LLC.
GDCG has also previously invested $32 million into the MIRA-led consortium that acquired an 88 percent stake in AirTrunk in 2020. The company also has an investment in a Fujitsu data center in Perth, Australia.
The company has previously divested its Morroco facility to Orange and its Icelandic facilities to Vauban.