The European Union has announced a new investment package for Africa which will include investment for digital infrastructure.
The EU this week announced a €150 billion ($169.67bn) Global Gateway Investment Package over the next seven years to fund digital transformation, renewable energy, biodiversity, agriculture and food production, climate change initiatives, education, mobility, and more across the African continent.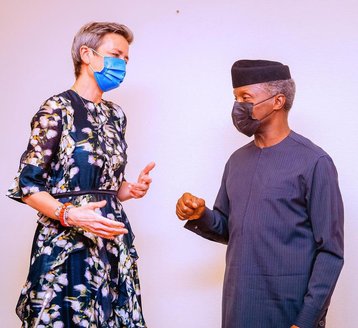 Though it doesn't provide an exact figure, the Investment Package will "facilitate projects in submarine and terrestrial fiber optics cables as well as cloud and data infrastructures."
As part of the package, the EU plans to invest at least €820 million ($927.5m) in Nigeria's digital transformation through a combination of €160 million ($180.9m) in grants and €660 million ($746.6m) in loans over the next two years.
"The EU will support building the fiber optic cables and data centers needed to improve Nigerian's access to high speed connectivity. The European Investment Bank (EIB) will invest €100 million to expand secure 4G connectivity in Lagos and Ogun States and triple national data capability," said Alejandro Caínzos, a cabinet member of European Commission Executive Vice President Margrethe Vestager.
The European Commission's Head of Unit, Western Africa, Francesca Di Mauro, added: "This digital economy package will take the EU-Nigeria partnership to the next level, working together to make the most of the opportunities of the data economy."
The African Investment package includes funding for renewable energy projects, and aims to increase energy generation capacity by at least 300GW.