The EU Commission has put forward a €9.2bn investment program to improve the EU's competitiveness and develop its capacities in the fields of high performance computing (HPC), AI, cyber security, and digital skills development, as well as make digital facilities prevalent and accessible to all. 
'Digital Europe' is a sub-proposal of the Commission's "Single Market, Innovation and Digital" long-term budget. If it is approved, it will be implemented between 2021 and 2027.
Much to be done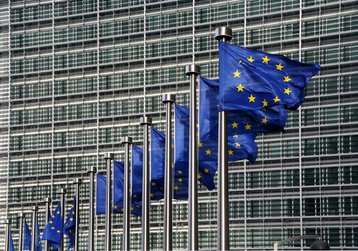 The budget will be dedicated to building infrastructure throughout the union. According to the proposal statement, the initiative will go "hand in hand" with the EU's program for research and innovation, Horizon Europe - which currently funds several projects, one of which aims to build an exascale computer prototype, and another developing fuel-cell gensets. 
Out of the €9.2bn ($10.9bn) budget, €2.7bn ($3.2bn) will fund supercomputing projects, with the goal being to deploy a supercomputer with exascale capabilities between 2022 and 2023, and other, more powerful post-exascale supercomputers between 2026 and 2027.
Further, €2.5bn ($2.95bn) will be allocated to the development of AI capabilities, as well as the establishment of "an appropriate ethical and legal framework" to account for the socio-economic changes expected to be brought about by AI.
Amongst other initiatives, the Commission wants to create shared algorithm libraries to be made accessible to both the private and the public sectors to help drive innovation. 
If it is approved, the remaining portion of the budget will be divvied out as follows: €2bn ($2.4bn) for cyber security equipment, infrastructure, and training, €700m ($827m) for general digital training and education, and €1.3bn ($1.5bn) will be spent on the slightly more vague objective of aiding public administrations, public services and businesses in their adoption of digital technologies, as well as providing testing facilities in multiple locations across Europe.