Other Top Top (OTT) companies shouldn't help pay for the build-out of 5G infrastructure, rules the Body of European Regulators for Electronic Communications (BEREC).
BEREC warned the European Commission last week to push back against proposing legislation that would see Big Tech firms contribute payments for the rollout of 5G and broadband services.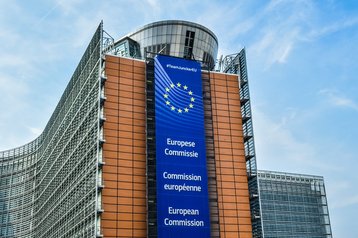 It's the latest development in the never-ending dispute between European mobile network operators and OTT companies over the cost of running these mobile networks.
"There is no evidence of a competition problem or a market failure to the detriment of end-users regarding IP-interconnection," said BEREC.
"It is questionable that mandatory payments from CAPs (content and application providers) to ISPs (internet service providers) would lead to member states meeting the connectivity targets. On the contrary, it is rather likely that ISPs in already well-supplied areas would benefit the most."
BEREC argues that mandatory payments could disadvantage smaller telecom operators, while such a fee could lead to higher prices for consumers, disincentive Big Tech firms from investments, and breach EU net neutrality rules.
The stance from BEREC goes against that of industry associations including the GSMA and ETNO, who have pushed for tech giants such as Google, Meta, and Netflix to contribute to developing telecoms infrastructure.
In September of last year, 16 of the largest operators in Europe made a pitch to share network costs with 'Big Tech' firms.
These operators argue that the cost of maintaining and developing the network is becoming increasingly expensive, and that "some of the biggest traffic generators should make a fair contribution to the sizeable costs they currently impose on European networks".
Deutsche Telekom, Orange, and Telefónica have been some of the most vocal in pushing for Big Tech companies to foot some of the bill, doing so at this year's Mobile World Congress in Barcelona.
It led to Netflix co-CEO Greg Peters to hit back, stating that the streaming service operates at much lower margins than either BT or Deutsche Telekom, noting that "we could easily argue that these telcos should pay entertainment companies for the cost of the content because a tax like that would have a significant adverse effect."
During the same event at the end of February, the European Commission's industry chief Thierry Breton said the EU was keeping an 'open-minded' approach on the subject.