British telecommunications giant BT will be providing public and private cloud services to the major institutions of the European Union, after being awarded framework contacts worth more than €24 million.
Its customers will include the European Parliament, the European Council and the European Defense Agency, among others. BT says the initiative will create one of the largest government clouds in Europe.
"This is a milestone in our journey to be the leading global cloud services integrator, and demonstrates how we minimize the complexity, risks and costs for our customers as they move to the cloud. I'd like to take this opportunity to, once again, thank the EU for putting its trust in BT," said Corrado Sciolla, president for Europe and Global Telecom Markets, BT Global Services.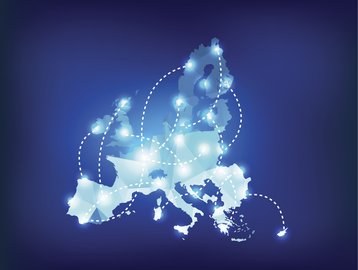 Big deal

Following an open call for tenders in 2015, BT won two contracts for cloud services with the European Commission's Directorate-General for Informatics (DIGIT).
The first establishes BT as the main provider of private cloud services to the institutions of the European Union for the next four years. The second appoints it as one of the five providers that will compete for public cloud projects.
The company will serve a total of 52 EU organizations.
The services will be hosted from several geographically diverse data centers within the European Union, and will obviously comply with its strict data protection regulations.
Individual customers will be able to order IT services online through BT's Compute Management System (CMS) – a single federated portal that can be accessed anywhere in the world, lanched as part of the company's Cloud of Clouds strategy.
Cloud of Clouds, announced in April 2015, is essentially a commitment to integrate BT infrastructure with customer's own IT and third-party cloud and service providers.
BT won another two EU government contracts earlier in 2015. The company was chosen as the main provider of voice communication services across 21 European organizations over the next seven years, at a cost of €15.2 million.
More importantly, BT will also provide dedicated Internet access to all major European institutions, agencies and bodies across the 28 member states, after winning a contract valued at up to €55.7 million over five years.