The European Union has secured a €6 billion ($6.2bn) deal to develop its own satellite Internet system, with the bloc aiming to have the system up and running by 2027.
All 27 member nations have agreed to the investment, with the countries keen to curb reliance on foreign suppliers.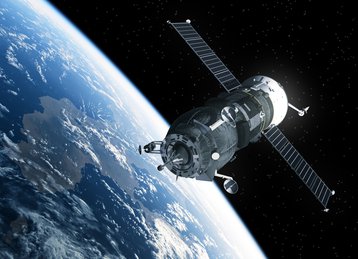 It comes amid concerns about Russian and Chinese military advances in outer space and a surge in satellite launches.
According to the European Union, the satellite system is expected to speed up the rollout of broadband services across Europe, with it also set to cover parts of Africa.
The EU satellite constellation is called 'IRIS2' (Infrastructure for Resilience, Interconnectivity, and Security by Satellite).
In a press release, the EU says its space-based network could back up terrestrial networks in the event of cyberattacks or natural disasters.
The European Commission (EC) wants to fund the initiative by diverting €2.4 billion ($2.5bn) from other EU programs and using unspent money from other projects. The remaining €3.6 billion ($3.7bn) will be generated from investment from the private sector, says the EC.
Reuters reports that the satellite system could lead to the construction and launch of up to 170 low-orbit satellites between 2025 to 2027, with initial satellite development and deployment earmarked for next year.
Plans for a satellite system were first announced in February by the EC, with Russia blocking Ukraine's terrestrial Internet connection shortly after the conflict began. SpaceX founder Elon Musk provided Ukraine with Internet connectivity via Starlink satellites, partially funding the service for the country.
Musk has since said SpaceX will need more funding support from the US government to pay for the service (it, and other governments, have committed tens of millions already), although he's since changed his tune, and is continuing to partially fund the service for Ukrainians.