The Evans Army Community Hospital at Fort Carson, Colorado is looking for a contractor to replace and install a UPS at its data center.
The solicitation notice, under contracting agency Mission Installation Contracting Command, specifically request a Schneider Electric system to ensure continuity of service.
EACH to their own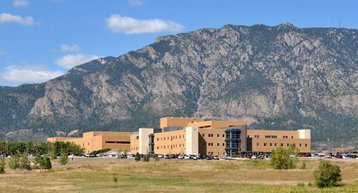 "The contractor shall provide batteries, capacitor kits, removal and disposal service and installation of new batteries," which should have a five-year warranty, documents attached to the statement notes. The batteries inside the UPS will be 144 Narada 12HRL400s.
When justifying why the government body was restricting proposals to include equipment from just one provider, project manager Kevin Griffin said "Schneider Electric APC UPS batteries and capacitors provide continuous power to network devices on the Evans network. Not having the proper hardware in place, installed by the appropriate technicians will equate to certain power failure on the network."
The existing Schneider UPS systems are over six years old, beyond their warranty - but not quite as old as the 50-year-old air handlers a different US data center was looking to replace last month.
Interested contractors have until June 2.