Dutch colocation provider EvoSwitch is building another data center on its Amsterdam campus, with plans to add 6,000 square meters (64,583 sq ft) of technical space in the second half of 2019.
The campus, which was launched in 2007 when the company itself was founded, will gain 7.5MW of additional power capacity on top of its current 15MW.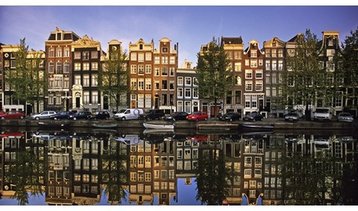 AMS1, take 7
EvoSwitch is planning to build another two data halls, which will see the site's capacity doubled, though it has not established a clear timeline for the next expansion.
With the new facility, the company is aiming to achieve a PUE of 1.2, ensuring efficiency by using indirect adiabatic cooling and aisle containment.
EvoSwitch CEO, Eric Boonstra, said: "Our proprietary, in-house developed and highly modular data center engineering design, offers stand-alone units including proprietary back-up solutions with multiple UPS."
"The data center units are easily scalable and can be used very autonomously, even as a partial solution within the current datacenter expansion. We meet the needs of cloud providers and many other companies with dynamic and highly scalable needs," he added.
We have contacted EvoSwitch for clarification on its aisle containment strategy.