American library software specialist Ex Libris has moved into a data center in Toronto in order to comply with Canadian data residency requirements.
The new point of presence will enable the company offer services to public sector organizations across Canada. The data center will host cloud-based products like Alma, Ex Libris' library resource management system, and Primo discovery engine.
Other side of the border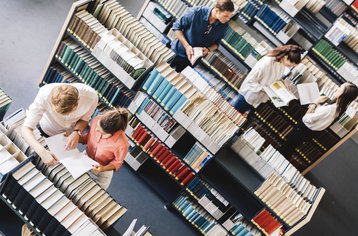 Ex Libris, a subsidiary of ProQuest, was founded 1986 to develop software for the higher education sector. Today, it has customers across 90 countries and works with 49 of the top 50 universities worldwide, as well as institutions like the British Library and the National Library of Israel.
According to the company, the new data center in Toronto complies with international standards such as ISO 27001 and SSAE16, as well as Canadian provincial regulations regarding personally identifiable information (PII).
This will qualify Ex Libris to offer its services to government institutions, something that is especially important in the library business.
"The decision to establish a data center in Toronto is a major component of our ongoing strategy of investing in the Canadian market as the adoption of Alma and Primo in Canada continues to grow," said Eric Hines, president of Ex Libris North America.
"With the new data center, our Canadian customers can provide their patrons with exceptional and cloud-based library, resource list, and mobile campus services that meet both provincial regulations and the highest international standards."
In 2011, Ex Libris opened its first European data center in Amsterdam, in order to comply with European data residency rules.