The Northern Rivers region of Australia and Tennessee in the US are experiencing significant Internet outages due to unpredictable flooding and fires. Areas of Scotland have continued to see connectivity issues in the wake of recent storms.
The Australian state of New South Wales is experiencing extreme flooding along its East coast due to heavy rainfall and thunderstorms. The flood has a current death toll of 17 people.
The resulting power outages have left residents in a 'communication black-hole'. Ballina Shire Council mayor, Sharon Cadwallader, has said that the Internet outages and patchy reception are currently the biggest issues for locals, and called on the telecommunications company Telstra to set up a mobile tower.
"We're starting to get pockets of power restored, but that [the mobile tower] is the most essential thing because it's hampering rescue efforts. And from a community perspective, kids that are holed up, they can't play internet games, they can't talk to their friends, their mums and dads can't talk to their friends."
Concerns that the outages are hampering the rescue effort are increasing. Without connectivity, people are unable to contact emergency services or check the latest evacuation advice and families are unable to contact vulnerable relatives.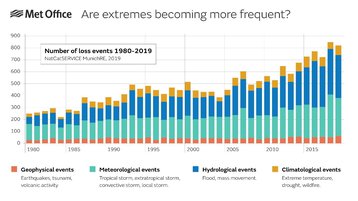 Telstra has said that most of its sites are still providing mobile coverage, and progress is being made to restore mobile and landline services in the area.
The company is also attempting to help those affected by the floods. On March 3, a tweet was posted, saying "We've organized an assistance package to help customers affected by the recent floods to stay in touch with family and friends. We know how important it is to be connected right now."
Fires in Tennessee
Similarly, in Greenville, Tennessee, the lack of connectivity could have deadly consequences. Xfinity, a subsidiary of Comcast, has reported over 2,500 separate outages as a result of a transformer fire damaging Comcast communication lines. The connection disturbances have reached as far as Appalachia, Virginia.
The causes of the fire have not yet been identified. However, the Tennessee Department of Agriculture reported in February that it would not issue any safe debris burn permits due to unprecedented high winds and recent wildfires in the state.
A spokesperson for the Appalachia Fire Department said, "A lot of people in our area, a few thousand actually rely on Comcast phone service as a bundled package with their Internet. When the service goes down, residents have no phone service and many people in our fire district do not have cell phone coverage."
This means that residents are unable to contact emergency services, the consequences of which can be life-threatening.
Extreme weather conditions are considered to be linked to human-influenced climate change, and as a result, occurrences of natural disasters are significantly increasing.
Storms in the UK
UK storms have similarly resulted in outages in the area of Highland Perthshire in Scotland, with residents forced to drive several miles to make phone calls.
The storms, which happened at the end of January, are thought to have damaged a cable connecting mast in the hills outside of Kirkmichael. Despite calls to EE to fix the problem, many are still without any mobile connectivity in the area.
Blairgowrie and Glens councilor Bob Brawn, who lives in the area, has said "I have no doubt that after the recent storms there has been much damage to the network, but residents have been without this service for over five weeks and there seems to have been no communication in place to advise them of the status of repairs."
An EE spokesperson said: "Following the recent storms, we have been working with Forestry and Land Scotland to access our mobile mast site which covers the Kirkmichael area.
"The safety of our colleagues is a key priority and we're very sorry for the loss of service, we realize this is frustrating and we're working as fast as we can.
"We expect to gain access this week to investigate any damage to our network."