Facebook plans to nearly double the size of its data center campus in Clonee, Ireland.
The tech giant confirmed that it will expand the size of the facility from 86,000 to 150,000 square meters by adding two new data halls.
Development deja vu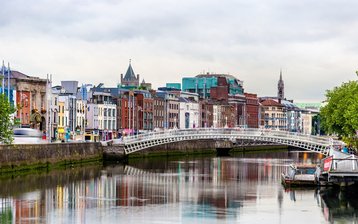 The development is set on 200 acres of agricultural land near the town of Clonee and construction is due to start later this month.
Facebook said the expansion would result in hundreds of millions of euros worth of regional investment, along with additional jobs created during construction. About 300 staff currently work on the site, and since the facility is so large we can assume that a lot of the work is automated.
This is not the first time that Facebook has expanded its site in Clonee.
Details of the project originally emerged back in June 2015, in Facebook's planning application; it said the facility, located a 30-minute drive from Dublin, would comprise eight data halls across two buildings, and could consume up to 72MW of power.
Facebook started construction in 2016, and two years later decided to expand the site, adding another two data centers, bring the site up to 86,000 square meters.
Throughout the development process over the last three years, all the power for the facility has come from 100 percent renewable energy.
In addition, during the construction of the two data centers in 2018, the company was able to recycle 97 percent of the construction waste created.
Clonee data center confirmed the expansion through a post on its Facebook page.
The small town on the east coast of Ireland has seen a huge boom in population over the last 20 years, expanding from a population of 173 in 2002 to 826 in 2016.