Meta, the owner of Facebook, WhatsApp, and Instagram, has announced that it is cutting 13 percent of its total workforce.
The job cuts are the biggest in the social media firm's history, with 11,000 employees set to lose their jobs.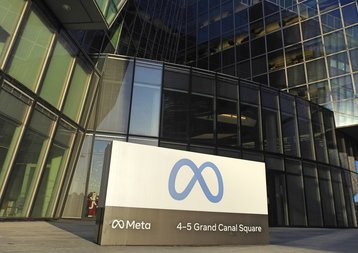 This follows the recent job cuts at Twitter, which cut close to half its staff numbers, while other technology companies including Salesforce, Oracle, Intel, and Microsoft have also made people redundant in recent weeks.
In a statement, Zuckerberg called the job cuts "the most difficult changes we've made in Meta's history," and said he took full accountability. He noted that the company's plans for growth had become "too optimistic."
"At the start of Covid, the world rapidly moved online and the surge of e-commerce led to outsized revenue growth. Many people predicted this would be a permanent acceleration that would continue even after the pandemic ended. I did too, so I made the decision to significantly increase our investments," said CEO Mark Zuckerberg.
"Unfortunately, this did not play out the way I expected. Not only has online commerce returned to prior trends, but the macroeconomic downturn, increased competition, and ads signal loss have caused our revenue to be much lower than I'd expected. I got this wrong, and I take responsibility for that."
Ad spending has dried up
The losses still leave Meta with a significantly larger headcount than before the pandemic. It had more or less doubled in size during the last three years, adding 27,000 staff in 2020 and 2021, and another 15,344 by September of 2022. Of the company's total headcount of 87,000, this means more than 42,000 had joined since the start of 2020.
With revenues falling, the company's stock has fallen by more than 70 percent this year, partly because of wider economic issues that have dampened ad spending and led to a correction in tech stock valuations.
Zuckerberg has attempted to prioritize efforts on the 'Metaverse,' but building this VR- and AR-enabled collection of virtual worlds hasn't yet proved to be successful, and is costing more than $10 billion a year.
Affected members of staff will be notified of their future at Meta via email soon, said Zuckerberg, who previously said in June that "realistically, there are probably a bunch of people at the company who shouldn't be here."
US-based workers will receive 16-week redundancy payments, plus an additional two weeks for every year worked, at no cap. Healthcare for workers and their families will continue for an additional six months too.
The company doesn't have plans to cut spending on data centers, however, arguing that the infrastructure and AI servers within them are critical to its future growth.