The New Mexico Public Regulation Commission (PRC) will hold a public hearing about a proposal to build a Facebook data center in New Mexico. Facebook has made applications to both New Mexico and Utah, and is expected to eventually choose between them. 
Local utility PNM is seeking approval for a large amount of renewable power, and PRC is holding a public meeting on 9 August, after receving a request to comment on the proposal.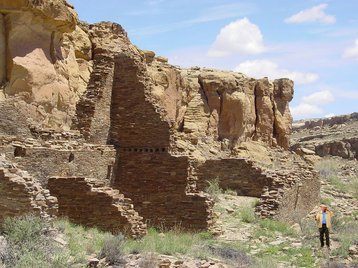 Solar and wind plans
Facebook is not named in the New Mexico filing, but is generally understood to be the "large, publicly traded, multi-national Internet company," behind the company Greater Kudu LLC which is making the applications in both New Mexico and Utah.
In New Mexico, PNM says the site will be powered by renewable sources "to the greatest extent practicable," and is applying for a power purchase agreement (PPA) to deliver from 60MW to 100MW of solar and wind power.
PNM is the State's largest electricity provider, but describes itself as "just one piece of a collaborative effort to recruit this project to the state."
The proposal was almost handled without a public hearing, but PRC received a request to comment  on it, just before Wednesday's deadine.