Following on its 2014 acquisition by Facebook and true to the social media giant's habit of running its applications in-house, instant messaging platform WhatsApp is being moved from IBM's SoftLayer into Facebook's own data centers, a source told CNBC.
The 700+ servers used by WhatsApp are currently spread between data centers in California and Washington D.C., costing Facebook up to $2 million a month.
Home is where the savings are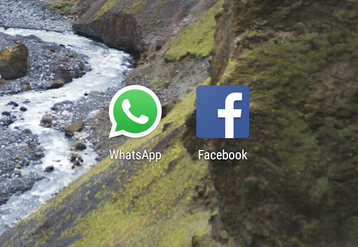 Facebook has been known to move services obtained from acquisitions into its own data centers, and although the process was delayed, it was likely just a matter of time before this happened to WhatsApp.
When it bought the messaging application in 2014, the company was midway through the process of migrating Instagram workloads from AWS. Facebook's co-founder and CEO Mark Zuckerburg said at the time that he wanted to keep WhatsApp separate from Messenger. 
WhatsApp was founded in 2009, when SoftLayer was still an independent cloud hosting company, and the start-up chose to run its app using bare metal servers in order to save on costs. But since Facebook began building its own data centers and hardware, it has saved an estimated $2 billion in colocation expenses. 
Giving SoftLayer the cold shoulder
The move will strike a blow to IBM's public cloud revenue, as a source told CNBC that WhatsApp is one of its top five contributors - although officially the company has denied this. WhatsApp is also frequently mentioned amongst IBM's high profile customers and losing it could be perceived as a loss of prominence.
Despite having experienced 35 percent growth on the public cloud market last year, IBM still trailed far behind AWS and remained less popular than Azure and Google's Cloud platform, according to a 451 Research paper published in April.