The 9,000km Faster cable system between the United States and Japan has come online, with the ability to transfer 60 Terabits per second between the two nations.
Financed by the Faster consortium - which consists of Google, China Mobile International, China Telecom Global, Global Transit, KDDI and Singte - the cable was constructed by NEC Corporation.
Gotta connect 'em all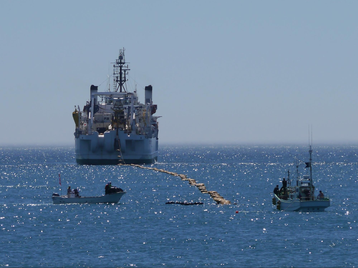 "This was the first trans-Pacific submarine cable built solely by NEC Corporation, employing the latest 100Gbps digital coherent optical transmission technology," said Kenichi Yoneyama, project manager at NEC.
"Although we faced many challenges during the construction, I am truly glad that we were able to overcome these and to welcome this day. This epoch-making cable will not only bring benefits to the United States and Japan, but to the entire Asia-Pacific region."
The cable stretches from Oregon to two landing points in Japan, in the Chiba and Mie prefectures. The Japanese landing points were intentionally located outside of tsunami zones to ensure a connection prevails in the case of a natural disaster.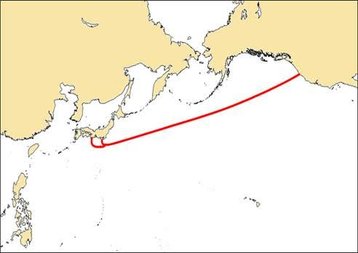 Google, one of the financers of the project, gets access to a sixth of the cable's data transfer. 
Alan Chin-Lun Cheung, responsible for Google's submarine networking infrastructure, said: "We'll use this capacity to support our users, including Google Apps and Cloud Platform customers.
"This is the highest-capacity undersea cable ever built — about ten million times faster than your average cable modem — and we're beaming light through it starting today."