A London-based data center owned by Equinix subsidiary Telecity was brought down by a faulty uninterruptible power supply on Wednesday morning, leading to Internet outages across the UK.
Earlier today, BT and other ISPs reported that parts of their networks were unavailable, leaving many disconnected from the digital world.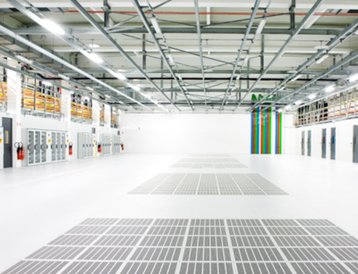 A very Telecity morning
"Around 10% of customers' Internet usage was affected following power issues at one of our Internet connection partners' sites in London. The issue has now been fixed and services have been restored," BT said in a statement.
Ten percent of Internet usage means that, for every ten websites a user tried to load, one failed - rather than ten percent of users being fully disconnected.
The partner in question has been revealed to be Equinix-owned Telecity (after some reports originally pointed the blame at Telehouse). 
Russell Poole, UK Managing Director at Equinix, said in a statement to Datacenter Dynamics: "Equinix can confirm that we experienced a brief outage at the former Telecity LD8 site in London earlier this morning. This impacted a limited number of customers, however service was restored within minutes. Equinix engineers are on site and actively working with customers to minimise the impact."
The Telecity outage, caused by a faulty UPS that saw its power supply interrupted, lasted from 07:55 BST to 08:17 BST. This, in turn, affected a LINX peering node in the facility, that was fixed at 09:15 BST.
A LINX spokesperson told the BBC: "We take any outage very seriously. We will be having very serious conversations with Telecity about how this happened."
They added: "This was not the Internet stopping - there are other routes for traffic to flow, including our own. Over 80 percent of our traffic continued to flow and it immediately started to recover even before the power was restored."
UK Internet users, however, reported issues as late as midday.
This is not the first time Telecity has seen UPS failures impacting the web, with two UPS failures in 2015, and a similar UPS problem in 2011.