A fire broke out last week at China's Suzhou Supercomputing Center. No casualties have been reported.
The fire started in the backup cooling system for an office block which houses the data center on October 13, and was extinguished within about half an hour, 9.30 am, according to a statement from Suzhou Industrial Park Science and Technology Development Co, reported in China's EDN. There were no casualties, and the data center itself was not affected, according to the statement.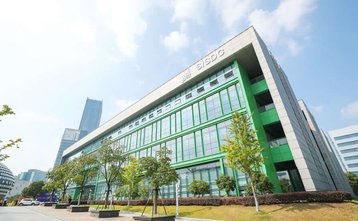 The Suzhou Supercomputing Center was opened in March 2020 and is funded and owned by the Suzhou Industrial Park The total investment of the project is RMB 210 million ($29 million). The site aims to build a first-class supercomputer with a peak single-precision floating-point computing of 2657 Tflops, with a double-precision floating-point computing peak of 1268 Tflops, and storage capacity of 6.75PB.
This is a fast machine, but several orders of magnitude short of the leaders in supercomputing. The fastest official supercomputer in the world is the 1.1 Exaflop US Frontier machine, but China is reported to have two secret machines capable of more than one exaflop. The Suzhou machine's performance is around one four-hundredth of that.
The system hosts joint laboratories with other scientific research institutes, combining its supercomputing resources with those of other centers, according to the Industrial Park, to "become a service and support for the whole city of Suzhou", for artificial intelligence, biomedicine, nanotechnology, intelligent manufacturing, and other fields.