A former Alibaba manager, who resigned over claims that he failed to act when an employee was raped by a colleague, has now sued the alleged rape victim.
Li Yonghe petitioned the Yuhang District People's Court of Hangzhou City, demanding that the female employee, surnamed Zhou, write a written apology and place it on the front page of the company's national website for 15 consecutive days.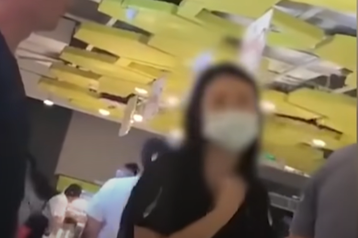 Zhou claims that in July she was coerced by her manager, surnamed Wang, to travel 900km (560 miles) from Alibaba's head office to meet with a client, surnamed Zhang. There, she says, she was ordered to drink alcohol, was kissed by the client and may have been sexually assaulted while passed out.
She says she woke up the next day in her hotel room without clothes, and with no memory of the night before. She discovered an opened condom wrapper. Surveillance camera footage showed the manager entering her room four times, one visit lasting 20 minutes.
HR took no action
When she returned to the head office in Hangzhou, she said she reported the incident to human resources and senior management, asking for the manager be fired. She alleges that HR initially said it would fire Wang, but then took no action.
After the lack of response, Zhou handed out flyers in the company cafeteria published a lengthy account of the incident on the company's internal staff platform, where it soon went viral. The matter was the biggest trending topic on Chinese social media sites in August, and 6,000 Alibaba employees signed a petition to overhaul "systemic inadequacies and a lack of protection for female employees."
Following the publicity, the alleged rapist Wang was fired. Manager Li Yonghe, and the human resources chief, resigned over their mishandling of the incident.
A police investigation corroborated some of Zhou's claims. CCTV footage showed her being dragged into an unoccupied room by client Zhang, and both Wang and Zhang entering her room. Wang also tried to buy condoms online, but did not wait for them to arrive. The police said Zhang kept her underwear.
Wang was detained for 15 days, but the case was ultimately dropped, with lawyers saying the "forcible indecency" was not a crime. In accordance with article 44 of the administrative Public Security Management Punishment Law, 15 days detention is the maximum punishment for a person who molests another or intentionally exposes themselves, "with other serious circumstances".
Zhang, who was fired by client Jinan Hualian Supermarket, was arrested but has not yet been charged.
Wang's wife said in September that she planned to launch a lawsuit against Zhou for reputation infringement.
In his suit, Li Yonghe claims that Zhou published false information about the assault and disregarded an internal Alibaba investigation. In a statement to the Chinese Communist Party's Global Times paper, Zhou said that Li did not object to Alibaba's pressure to resign. She also said that she should not be held responsible for him losing his job because she reported the sexual assault.