Four men have been arrested in connection with the theft of a BT cable in Yorkshire.
The theft took place at the BT cable junction box on the B6265 between Little Ouseburn and Green Hammerton, according to North Yorkshire Police.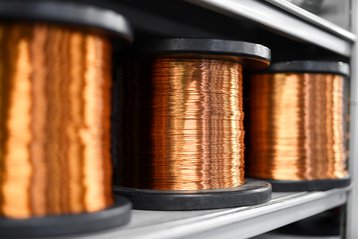 The incident took place on August 8 at 11:11 pm, with four men arrested soon after, as the police pulled over the 21-year-old who was with the others, for driving while disqualified and without insurance.
His white van was initially pulled over for displaying false number plates and had actually been stolen, the police confirmed. He remains on bail for a number of other offenses, while the other three have been released under investigation.
This isn't the first case of copper theft in the UK in recent months as the price of copper rises. Last month 8,000 homes in Kent lost broadband coverage due to copper theft of Openreach's cables, while a similar crime occurred in Lincoln in May, with over 4,000 meters (13,120 ft) of underground copper stolen.